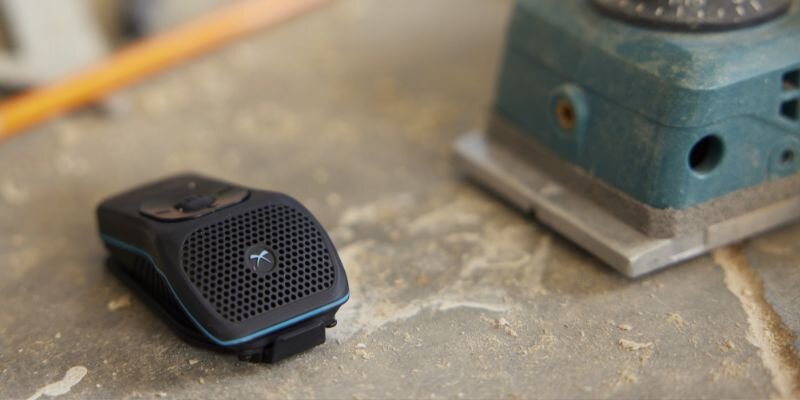 The Best Jobsite Bluetooth Speaker in 2023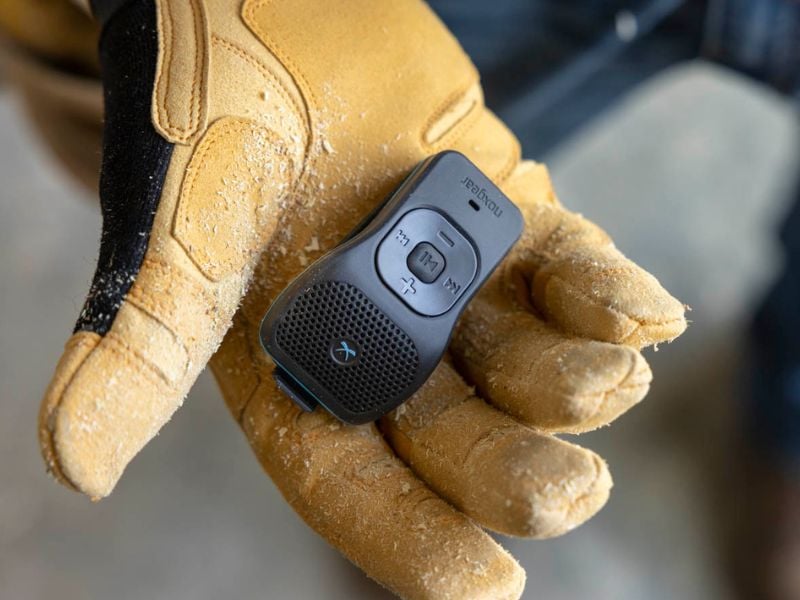 Searching for the best jobsite Bluetooth speaker?
With so many different brands and models available, it can be hard to make an informed decision.
You need to know what makes a quality jobsite speaker. You'll need to consider its durability. You also need to ensure it meets your personal needs.
Whether you need a speaker for listening to music, podcasts, or answering calls on the go, the Noxgear 39g could very well be the Bluetooth speaker you've been searching for.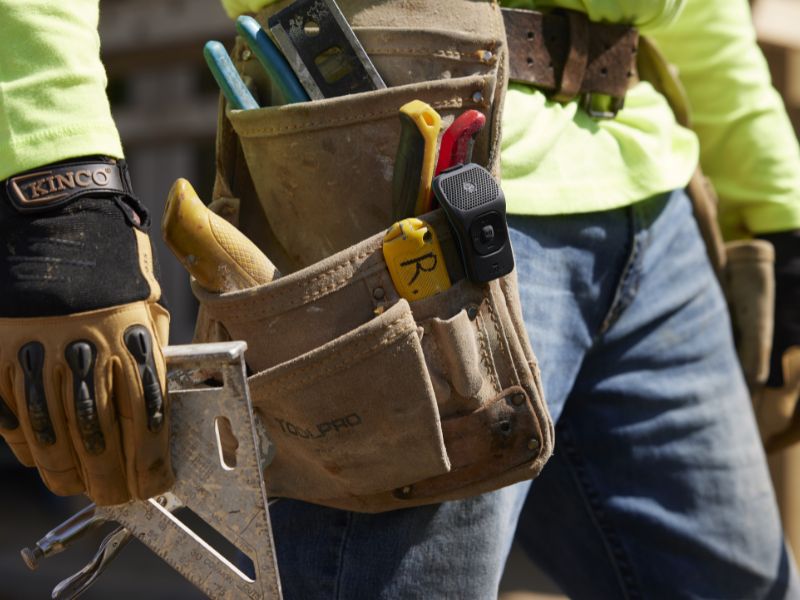 What is a Jobsite Radio?
Jobsite radios, also called construction radios, have historically been radios that stand up to the elements of a construction jobsite.
As technology has evolved, so too has the term. Many jobsite radios now include Bluetooth connectivity and features like USB ports and voltmeters, making them much more than just a radio.
Where jobsite radios used to be used for AM / FM radio, in the present day, the listener can connect their wireless jobsite speaker to their phone using Bluetooth technology to play their favorite playlist.
These job site companions help the work day pass with a bit of entertainment, but finding the best one can be more complicated than ever.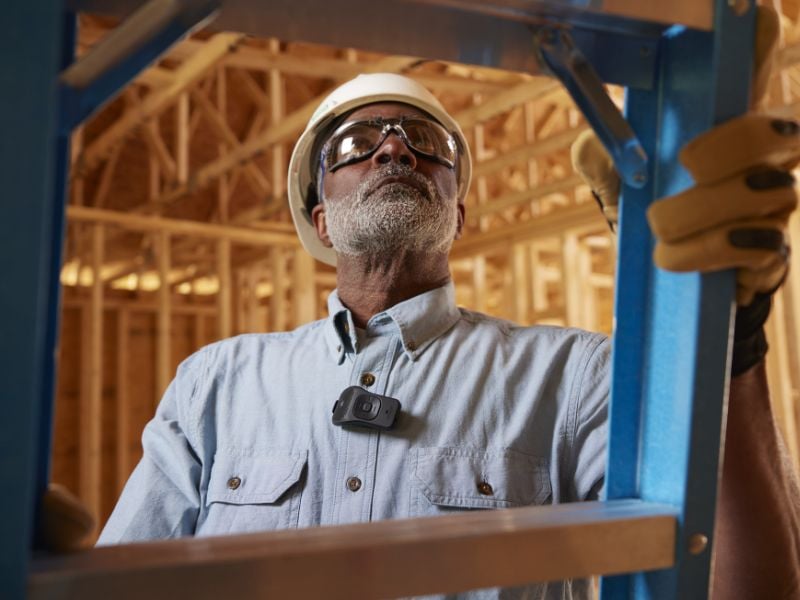 What is the Noxgear 39g?
The Noxgear 39g is an example of a modern jobsite radio.
It's a rugged Bluetooth speaker designed with the construction worker in mind. It's durable and designed to handle drops without issue. The neodymium driver supplies loud, quality sound to ensure you can hear your music over the ambient sounds of the job site.
It also offers hands-free calling and a noise-canceling microphone so the person on the other end can hear what you say, regardless of the noise around you.
The IPX7 waterproof rating ensures your speaker's protection from the elements, whether sweat or rain.
The Noxgear 39g is one of the best jobsite Bluetooth speakers today. Its minimalist design has all the necessary features to make your workday a breeze. And it's lightweight at just 39 grams – making it lighter than a pack of gum.
Plus, the secure, no-bounce clip prevents it from slipping or bouncing as you move around. Its comfortable and lightweight design means you can wear it all day without discomfort.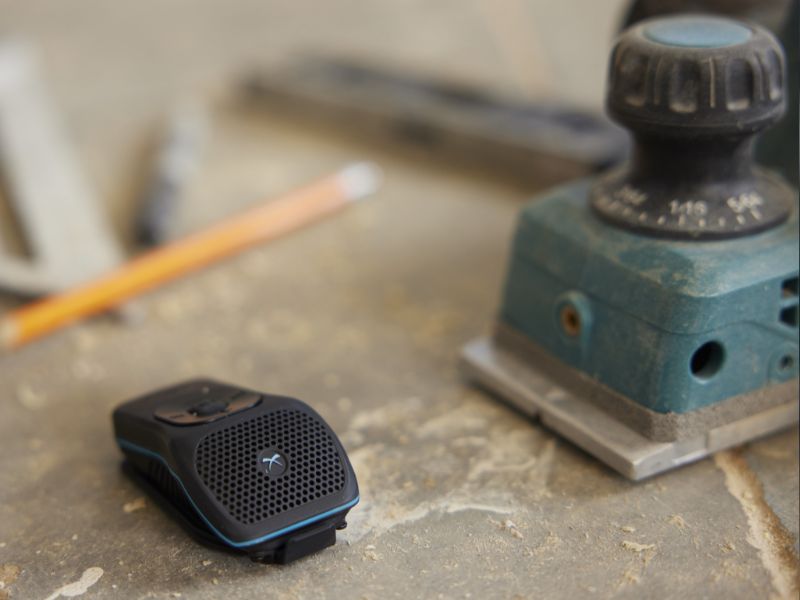 Why is the Noxgear 39g the Best Jobsite Bluetooth Speaker?
For various reasons, the Noxgear 39g is the best jobsite Bluetooth speaker in 2023. Here are the top four reasons this is the ideal speaker for any job.
👉🏼 First and foremost, it's built to withstand drops, scuffs, bangs, and the occasional kick. This means you won't need to worry about it breaking when working on a jobsite. It's also built to withstand the elements with its IPX7 waterproof rating.
👉🏼 It's lightweight and comfortable to wear all day. Its secure, no-bounce attachment prevents it from slipping off or bouncing as you move around.
👉🏼 The Noxgear 39g offers hands-free music and calls. This makes it easy for you to stay connected while working. And, because it can be clipped onto your body, your music and calls can go wherever you do.
👉🏼 In an age where most job site speakers are priced well over $100, the Noxgear 39g is a fantastic option for those who need a powerful, lightweight, and portable speaker at a great price point.
Ultimately, if you're looking for a quality jobsite Bluetooth speaker in 2023, the Noxgear 39g is the go-to choice. With its robust features, comfortable design, hands-free music, and calling capabilities, it's sure to meet all of your needs and then some.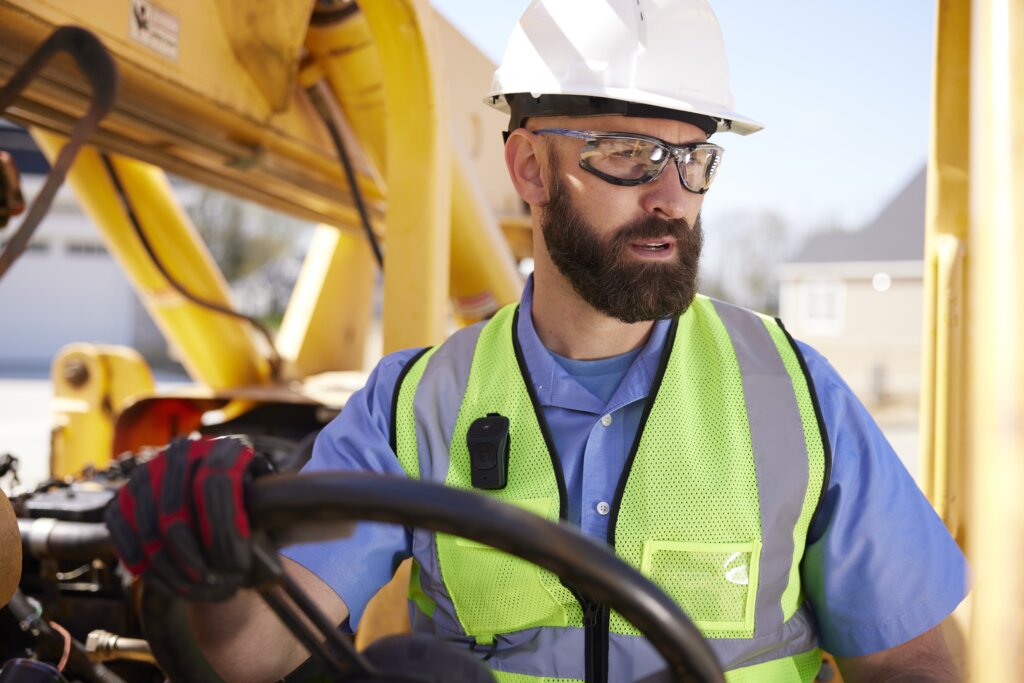 Who Would Benefit from the 39g?
Just about everyone could benefit from a 39g Bluetooth speaker.
While runners and cyclists have been enjoying the benefits of the 39g for years, the lightweight speaker is ideal for workers in any number of trades.
➡️ Construction workers
➡️ Electricians
➡️ Welders
➡️ Carpenters
➡️ Landscapers
➡️ Plumbers
➡️ Painters
➡️ HVAC technicians
➡️ Roofers
➡️ Flooring Installers
➡️ Arborists/Tree Care Specialists
No matter your job, the Noxgear 39g will make your workday easier with its superior durability and features. Even if you're working in the garage at home, this speaker will help elevate your music-listening experience.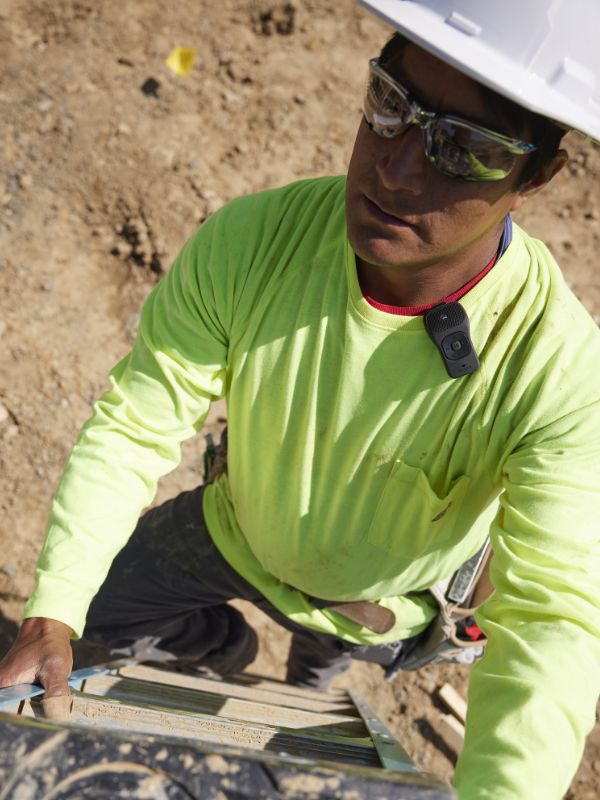 Noxgear 39g Specs
The Noxgear 39g is a quality speaker designed to provide a great experience. Whether you listen to music or podcasts while working, the specs on this Bluetooth speaker are impressive.
✅ Battery Life – Gone are the days of changing out batteries in your jobsite radio. A charge on the 39g has an average battery life of 15 hours. The battery length depends on how loud you listen to your music. You can expect a range of 4-20 hours.
✅ Weight – This speaker is named after its impressive weight. The Noxgear 39g weighs just 39 grams. This equals 1.4 ounces and is truly the most lightweight wearable speaker.
✅ Dimensions – Measuring 2.6 inches long, 1.6 inches wide, and 0.9 inches deep, the 39g is small but mighty. It's small enough that it'll be well out of your way, even while wearing it on the collar of your shirt.
✅ Large, Accessible Buttons – The power, volume, play, pause, skip, and rewind buttons are large and easy to use. You'll never have to reach for your phone when listening to music or answering and ending calls on the 39g.
✅ Built-in Magnetic Clip – The magnetic clip conveniently attaches the speaker to a hat, 1/4 zip pullovers, and other clothing items. It also mounts the device to any magnetic surface while you work.
✅ Loud, Clear Sound – At 104 decibels, the 39g is loud. Of course, the volume control allows you to use the speaker at a volume level that's best for your work environment; whether you want the music to play for your team or just you, the clarity of the Noxgear 39g is impressive.
✅ Simple Connect – Unlike some Bluetooth speakers that often require a certain level of technological understanding, the Noxgear 39g automatically connects after the first pairing. This makes it easy for anyone to use.
The details of the Noxgear 39g prove its quality and usefulness for any number of job types. Paired with top-notch customer service, this is a great option for anyone looking to improve their workday.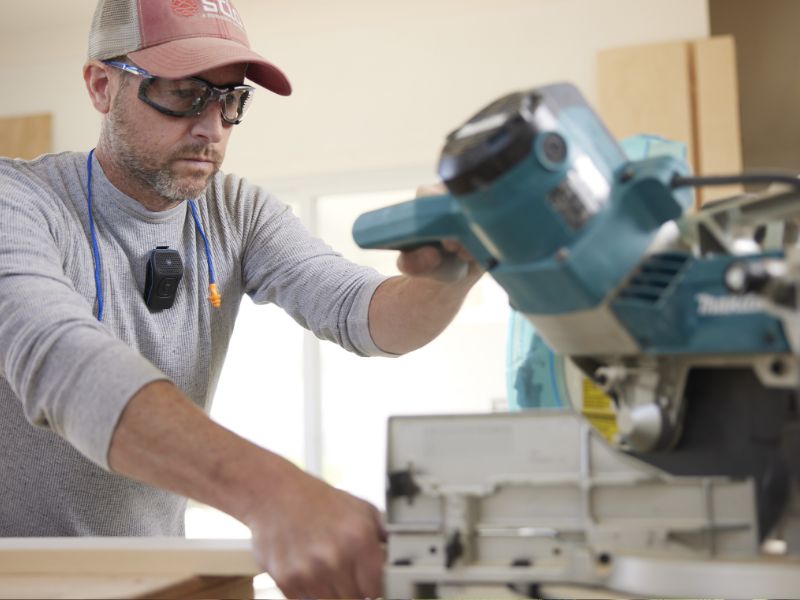 What to Look for in a Jobsite Bluetooth Speaker
If you want to find the best jobsite Bluetooth speaker, you need to know what to look for in these devices.
Whether you want all the bells and whistles, something built to last, or a speaker that allows you to answer phone calls, consider the following elements of a jobsite speaker.
1. Durability
Look for a speaker rugged enough to handle the environment. Consider the work you'll be doing and look for a speaker that can keep up.
A properly durable speaker should provide you with years of use.
2. Waterproof Rating
You also want to ensure it has an IPX7 (or higher) waterproof rating to handle the elements. That waterproof rating can be useful if you sweat a lot while working.
If your job is outside, perhaps at a construction site or landscaping yards, you don't want to get caught in the rain with a speaker that can't survive.
3. Lightweight/Comfortable Design
Look for a lightweight speaker. If you're looking for a wearable speaker, it must be comfortable. Ideally, you shouldn't even spend much time thinking about the speaker because it moves effortlessly with you.
4. Portability
Consider a speaker that is easy to take and can quickly and easily clip onto your clothing. Gone are the days of lugging around a heavy jobsite radio. Changing the song, pausing, or answering calls on the go helps keep you focused on your work.
5. Secure Attachment
If you're looking for a speaker that goes with you on the job, ensure it has a secure attachment so it won't slip or bounce as you move around.
6. Loudness
Ensure the speaker is loud enough to be heard over the noise of a jobsite. You'll also want to be certain that the volume can be set low enough to hear it without bothering others.
7. Hands-free Music/Calls
Sure, you want to listen to music and maybe podcasts, but if you need to take calls, make sure your speaker has that capability. A great speaker should also be effortless to answer and hang up.
Not all microphones are created equal. Check that it's equipped with noise-canceling abilities to ensure the party on the other end of your call can hear you over the jobsite noise.
8. Ease of Use
When time is of the essence, ensure you have a speaker that is easy to use and set up. Fast pairing, easy to adjust volume and to change songs, quick ability to attach the speaker to your body. This can all help make your experience better.
There may be some things you want in your jobsite speaker that are beyond the basic necessities. However, these eight elements are a great starting point if you're looking for a quality speaker.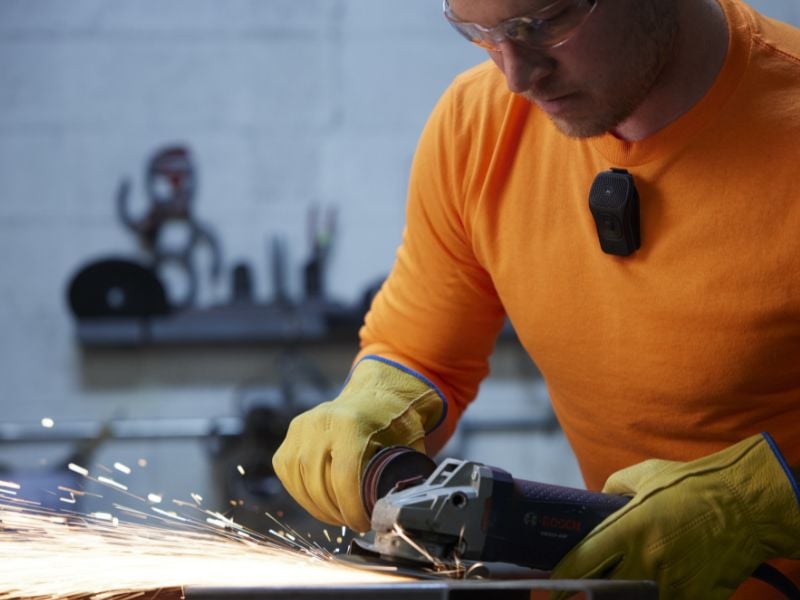 Conclusion: Best Jobsite Bluetooth Speaker
When finding the best jobsite Bluetooth speaker in 2023, the Noxgear 39g is an excellent choice. It offers superior durability, IPX7 waterproof rating, secure no-bounce attachment, and loud sound – all while being lightweight and comfortable to wear throughout the day.
With its hands-free music and calling capabilities, it's the perfect speaker for construction workers, electricians, landscapers, and anyone working a job that can be enhanced by music and the ability to answer calls quickly.
The Noxgear 39g is the perfect sound companion for on-the-job listening and a great way to stay connected with your job site.