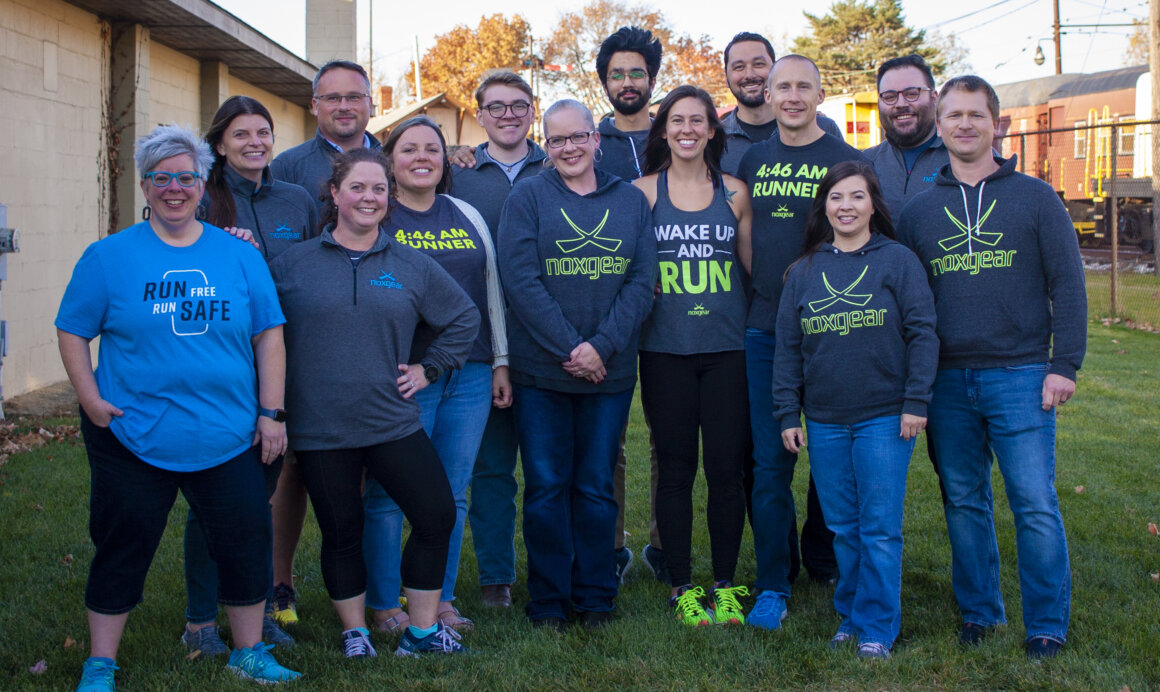 About Us
Noxgear creates obsessively engineered active-lifestyle products for people and their pets all over the world.
But before that, Noxgear was just us, Tom and Simon – two aerospace engineers working in advanced research and development who applied their skills and passion to build a light-up vest to illuminate players for their nighttime games of ultimate frisbee. Our first version relied on duct tape and binder clips, but it created an unforgettable experience on the field and propelled us forward on a mission to significantly enhance the experience and safety of people who live an active lifestyle.
Like most people with demanding schedules, we found ourselves getting our runs, rides, and sports activities in at night and early in the morning. The limited visibility at these times led us to start researching the visual science behind being seen in the dark; which uncovered a pretty shocking truth: most of today's safety and visibility gear is inadequate and outdated.
Empowered by our research, we worked tirelessly to apply this knowledge and fill the gap in the market with highly engineered gear that would be more effective at keeping people visible and safe in times of lower visibility. After months of planning and with prototypes in hand, we started our journey towards building a company that would live up to our high standards for quality and real science-backed safety. Two successful Kickstarter campaigns and many design iterations later, we are proud to offer three flagship products: the Tracer2 Visibility Vest, the LightHound LED Harness for our dog companions, and the 39g premium personal speaker.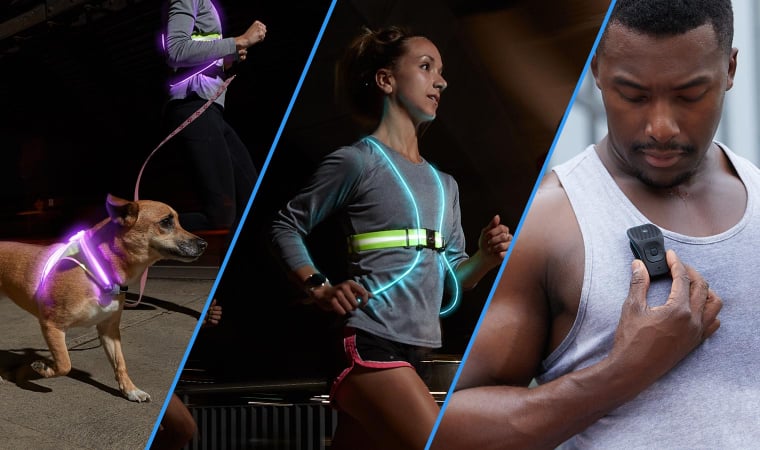 Today, Noxgear is headquartered in Worthington, Ohio and is a tight-knit family of both actual family and friends. As we continue to grow, our mission remains constant and is powered by a deep sense of dedication to our customers & community and to creating quality, innovative gear that people love using.
One of our favorite parts of running Noxgear is hearing about how our products have had a positive impact on our customers' lives. If you have feedback or a story, please share it with us here.
We appreciate your support.
Tom & Simon
P.S. The name "Noxgear" comes from the latin word for night: nox.